Flore is a free Android game in which you want to fill your garden with yellow flowers that bad red flowers try to choke to death.

Flore is a product of the Ludogene project, on whose site you'll find other free games and a forum.

Rules
The basic rule is very simple : a flower surrounded by four flowers or more suffocates and dies.

| | |
| --- | --- |
| | The central flower is surrounded by four other flowers... |
| | ... and so it dies. |
You win if you manage to kill 12 red flowers and you lose if Android kills 12 yellow flowers.

Screenshots
Flore is available for all orientations, size and formats of Android devices, from the smallest phone to the biggest tablet.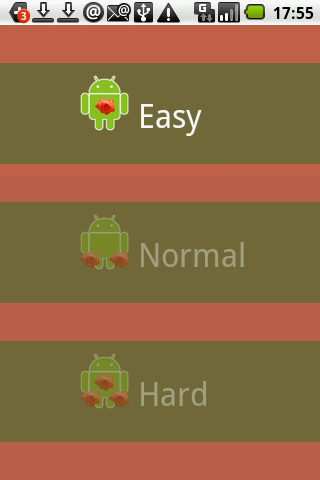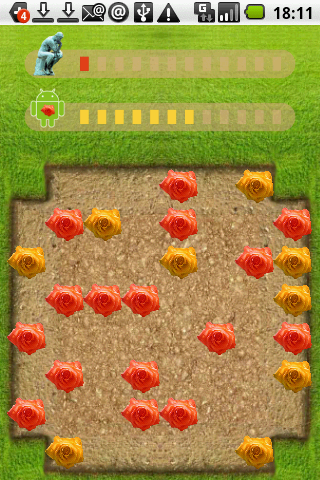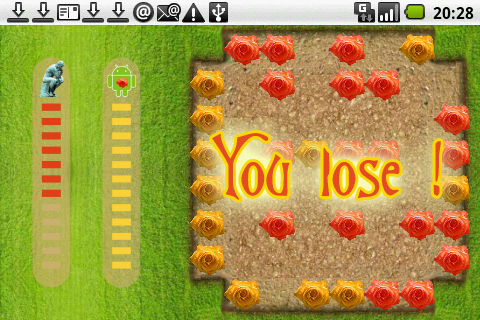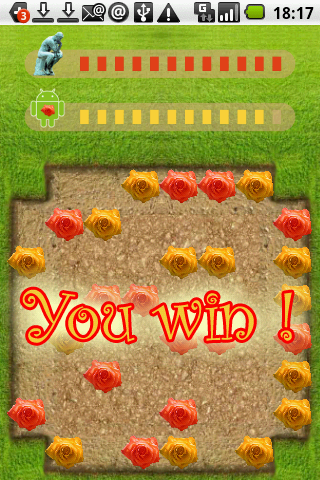 Download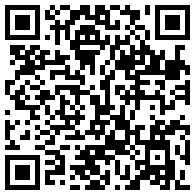 You can download Flore from the market using the following QR code :

If for any reason, you have difficulties finding or installing Flore, please contact me.

History
2010/04/26 version 1.0.0 : First version on the market !
2010/04/25 version 1.0.0 beta 02 : This version brings internationalization : the game is now in English and in French
2010/04/24 version 1.0.0 beta 01 : Beta version is available for tests
2010/04/07 version 1.0.0 alpha 01 : First version (alpha) is available for tests

Android development
I'm Denys Seguret. I like to develop free games at nights but most of the time I'm designing complex softwares for a very serious company : www.keods.com.
If you have a project involving Artificial Intelligence, or Android development, or process control, maybe we can help you. If you think so, send me an email.